Extrait de l'excellent article d'Elena, que vous pouvez suivre, en anglais, sur le blog : No Country For Young Women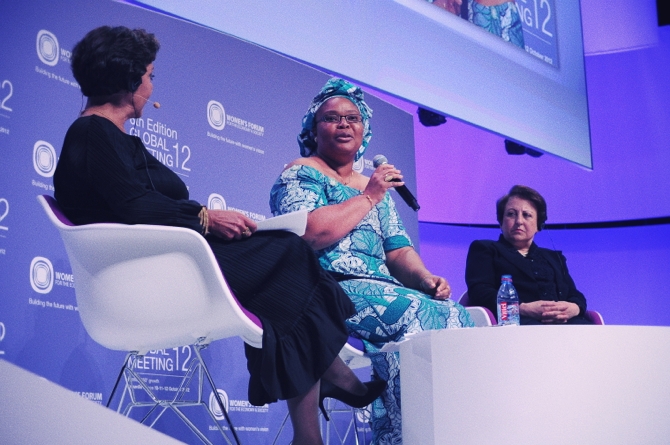 In the photo, from left to right: moderator Raghida Dergham, activist and 2011 Nobel Peace Prize laureate Leymah Gbowee (Liberia) and human rights lawyer and 2003 Nobel Peace Prize laureate Shirin Ebadi (Iran).
Some highlights from Shirin Ebadi's speech:
We can truly have an Arab spring when women in those countries will have equal rights.
'Education as a way to liberation' has always been my motto.
Iran has the strongest women's movement in the Islamic world. That's because 65% of our university students are women.
Islamic fundamentalists oppose the education of women because that would make women aware of their rights.